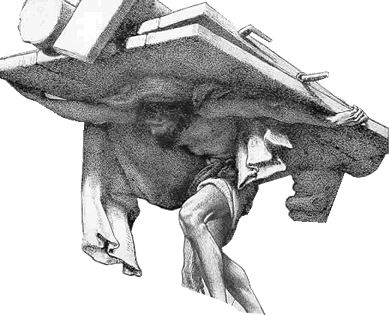 These pages will feature general updates in regard to the site itself as well as news about upcoming Patricia Veryan releases.

05/27/09

Updated Links Page and added link to Mistress of Willowvale.
I know this is late notice, but the The Patricia Veryan Fan Club is having a luncheon for Patricia on May 28th, 2009 in Bellevue, Washington, USA. For more information, go to The Patricia Veryan Fan Club website.
I'd love to update the website but am in the midst of a doctoral research and moving to a foreign country. If someone could volunteer to fill out the Riddle Series especially, you would get credit and gratitude!
09/19/06
According to The Patricia Veryan Fan Club, Patricia has retired from writing. Our best wishes to her for her retirement. As is obvious from the lack of updates to this website in the last 3 years, this website has "retired" as well. It will remain online in the hopes of entertaining current and future fans of Patricia's.
07/29/03
Added quotes to Love Alters Not, and the Deplorable Dandy and Pride House, thanks to Merry M's hard work.
07/25/03
Added quotes to Lost Lover, Shipwrecked Spinster and Reluctant Rake, thanks to Merry M's hard work.
Finished Dimity Cranford's character sketch.
Celebrating the 6th anniversary of The Unofficial Patricia Veryan Website! (jeez, 6 yrs? I'm old)
07/18/03
Did a monstrous updating of code. Stuff you don't see but will make the site better!
Added a Note to the "How to Host a (Veryan) Murder" page.
12/30/02
11/27/02
8/23/00
Added a Reading Notes, a Recommendations page, a How to Host a Veryan Murder page, a sitemap, more character bios, a Carruthers family tree, quotes, a quiz, more stuff to the Georgian page, and corrected the links page.
Eventually I will get to redoing the series guide. But I am tired now.
8/1/00
Completely changed design of site (though kept a few elements from the old that peeps liked.
Moved the site to mandry.net/veryan/.
7/20/00
Added Back History for August Falcon, Anthony Farrar,Rafe Green, Jacob Holt, Muffin, and Guy Sanguinet on the Characters page.
7/19/00

Made a title logo for the first page.
Changed fonts on all pages.
Fixed Family Tre Hypertext link on main page.
6/09/00
Added the ability to immediately sign up for the Veryan Email Group on the Links page.
Fixed problems with Reviews page.
5/11/00
Redesigned Reviews page. Added a floating frame and more reviews.
3/14/00
Added a casting page and a poll.
1/31/00
Updated The Dirty Frog.

Redesigned main page so it's easier to navigate.
1/11/00
Fixed the music pop-up window on the first page.
12/13/99
11/29/99
10/31/99
Added music to the main page.

Corrected all Drop Menu javascript code and centered all menus at bottom of each page.

More information on the Relationships Chart page!

Added more Family Trees!

Added Hastings Adair and Cecily Hall to the Character List.

Resized the Cornwall Pictures.

Added picture of the Veryan village cottage to A Shadow's Bliss.

Redesigned Reviews pages (and stuck some of 'em on one page to save space).

Added Ranking to the Riddle of the Reluctant Rake and to the Lost Lover.

10/29/99
Redesigned Main Page again.
Added Drop Menus to all Pages.
10/16/99
9/3/99
Added a picture to Lanterns.

Added the Georgian Era page and the Monarchs page.
9/1/99
Redesigned main page.

Added independent links to Series, reviews and ranking guide.

Separated Links and Resources page and added detailed instructions on how to find Veryan's books.

Decided to put up some pages about the Georgian and Regency eras. This is pending as it is a big project.
July 1999
Celebrating the 2nd Anniversary of the Unofficial Patricia Veryan Page!
4/29/99
4/5/99
3/27/99
Added Shipwrecked Spinster to novels list.

Added Marilyn's page to Links page.

Updated Series information.
12/7/98
11/20/98
10/14/98
Put up template for Series Information page.

Designed .jpg for 'return to PV page' so that it looks cooler.
9/29/98
Put up new cover images for Love's Lady Lost, Practice to Deceive, Journey to Enchantment, The Tyrant, Love Alters Not, Feather Castles, The Lord and the Gypsy, Love's Duet, Nanette, Married Past Redemption, Sanguinet's Crown, Logic of the Heart and Give All to Love.

Put up character images on Character List for Rosa Albritton, the Strand sisters, Merry Carruthers, Horatio, Cam Brandon, Deirdre, Nanette, Treve, August Falcon, Becky Parrish, Lisette and Jack Vespa.

Designed new background for Characters List. Tell me what you think!
Added info to Merry Carruthers' bio.
9/24/98
Reogranized all of the subsequent pages to the PV titlepage into a subdirectory. This was done only to clear up my geocities web account. However, this means that any links you might have made to individual pages such as Love Alters Not are now incorrect. The URL for the main title page remains the same.

Corrected all the character links, added a correct link for Diccon Paisley.

Added quotes to Alabaster Royal and reviews to Lanterns.

Corrected link to Tonia Izu's Feather Castles page.

Added a new online source for finding Veryan books to my links/resources page.

9/21/98
Added Kristen's Love Alters Not link to my Love Alters Not page.

Added more information to Jack Vespa, Toby Broderick and Paige Manderville on the character page.

Added links to Random House entries on Alabaster Royal and Lanterns.

Added Regency Novel Database links to 12 of her books.

9/3/98
Added pictures (thanks to Kristen!!) to Some Brief Folly, Ask Me No Questions, Time's Fool, Mistress of Willowvale, and Married Past Redemption.

Added Kristen's Veryan Covers and Synopsis Page to Links section.

Added a link to on my Journey to Enchantment page to Kristen's.

Added a brief synopsis to Riddle of the Lost Lover, due out in November.

8/31/98
Added Hibbard Green, Jack Vespa, Consuela Jones, Paige Manderville and Tobias Broderick to characters list.

8/27/98
Resized the German Mandarin of Mayfair image.

Added links to Kristen Skold's Veryan page with her individual pages on the books entered into my individual book pages.

Added more links, corrected some links.

Added a picture to The Wagered Widow.

8/23/98
8/6/98
July 1998
Celebrating the 1st Anniversary of the Unofficial Patricia Veryan Webpage!! Hurrah! Hurrah! Hurrah!
6/23/98
Slowly putting up German synopses and German book covers for all the Georgian books that Isolde Wehr has supplied.
6/21/98
6/19/98
6/18/98
Put up separate page for Links and Resources.

Added several links.

Put up Nancy's "Books by PV" image on books page.

6/16/98
Added Guy to characters in Nanette.

Added and finished Ranking List of Veryan Novels.

Updated Link to the poem High Flight on the Poor Splendid Wings page.

Created separate page for Links and Resources and added instructions on how to join the Veryan Emailling List.

Put up request for book reviews.

Took down plea to Madelyn Moore.

Fixed indent problem on Mandarin of Mayfair page.


5/28/98
Finished putting up stars.

Spell-check and added trivia on Ask Me No Questions.
5/26/98
Put up some new stars.

Put up plea to Madelyn Moore.
3/21/98
Added used bookstore to resource list.

3/9/98
Fixed links on image map (all except Links and Resources).

Resized normal links beneath.

Fiddled with images on the latter two novels of the Tales of the Jewelled Men.

Fixed backgrounds on pages that I had messed up.

Fixed Guestbook as some rude people signed it.

2/17/98
Put up Veryan image map with normal links beneath.

Updated Characters List with the help of Susan L. Hand.
1/22/98
Redesigned main page completely. Set up new Books page.

Put up Ranking List Template.

1/9/98
Tried out new colors on main page. If you guys don't like it, I'll change it back, but you'll have to tell me first.

Put the background up on all the pages, except the character list of course.

Put up guestbook.
12/4/97
Redesigned main page again and gave it a new background!

11/27/97
11/20/97
11/8/97
Changed one of the email addresses as I am now at a different school!

Put up prototype page of Alabaster Royal with pic, but no lengthy descriptions as I have not read it yet!

Main Page: added Riddle Series titles, but no in-depth as it's a new series!

Contemplated putting series books in tables with the Golden Chronicles, Jewelled Men and Sanguinet Saga lists next to each other to save space and loading time. Awaiting suggestions from viewers ... in other words, let's see if you actually read the "What's New?" Page and give me some feedback!

8/14/97
8/13/97
Put Spoiler Warning on the Characters List Link.
CLOSE WINDOW